Conference of Australian Institutes of Transport Research
CAITR 2015: 12–13 February 2015, The University of Melbourne
The Conference of Australian Institutes of Transport Research (CAITR) represents a forum for transport researchers and professionals to present and discuss their work with peers and colleagues in a supportive, informal environment and to be part of a network of expertise. CAITR is particularly valuable to research students (PhDs, Masters and undergraduates), and recently qualified researchers, providing an opportunity to present work in progress and receive constructive feedback.
The conference itself will consist of paper presentations. Researchers will be able to make an oral presentation at CAITR. There will be awards for best student papers.
Program
The full program is now available:
Sponsors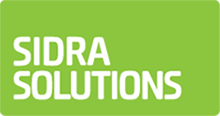 ---
Important Dates
Call for Papers Deadline
Monday 1 December 2014
Notification of Acceptance
Friday 12 December 2014
Full Paper Submission Deadline
Monday 12 January 2015
Registration Deadline
Monday 12 January 2015
Conference Date
12–13 February 2015
Contact Us
David Wilson
E:
---
Background photograph: Christian Pearson/Misheye, reproduced with permission of Christian Pearson and Regional Rail Link.